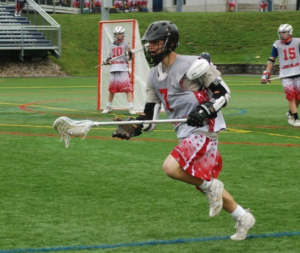 Sachem North junior Joe Caridi has verbally committed to play lacrosse at Stony Brook University, according to Sachem coach Jay Mauro.
Caridi has been on the varsity since his sophomore year. He started and had 22 goals and 15 assists last season. He is also a very good two-way midfielder and solid with his groundball game.
"Joe is a great kid who works extremely hard," Mauro said. "He is an excellent athlete with a great shot. He will be one of our leaders this year on offense. We expect big things from him and we know he will deliver."
Caridi is the second Sachem athlete from the Class of 2014 to commit to Stony Brook, joining teammate Mike Calvagna. Tyler Andreassi, who graduates this year, has also committed to Stony Brook where his brother Michael (Class of 2010) and former teammate Alex Harris (Class of 2010) are also playing.
Sachem's Mike Aronow has also committed to Penn State, while John Quinn has given his verbal to Army.
LIST: Check out the complete Sachem Report College Commitment List
-Words and photo by Chris R. Vaccaro