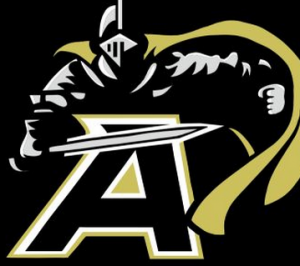 Considering John Quinn's father has served in the United States Army for 27 years, it wasn't a surprise when he committed to play lacrosse at West Point over the summer.
The Sachem North senior goalie, who stands 6-foot-1 and is expected to be one of the stronger tenders in Suffolk County this season, is the fifth player in Sachem history to commit to Army lacrosse and the ninth to play at a service academy.
"I chose West Point because of the amazing opportunities," Quinn said via email. "I fell in love from the second I stepped onto campus.  The athletic facilities are of amazing quality and the lacrosse program is always competitive. Most importantly, at West Point, I'll be able to take on a challenging course load that will prepare me for further schooling."
Quinn said his ultimate goal is to go on to med school and become a doctor.
"John's decision to attend West Point is not a surprise to me," said Sachem North head coach Jay Mauro. "He is a diligent worker in the classroom and on the field. It is the highest honor to attend a military academy. As a program we are very excited and happy for John and his family. We know that athletically and academically he will strive."
As for serving his country, Quinn is ecstatic to add to his family's military history.
"The idea of serving my country is something I'm very excited about," he said. "Growing up in such a patriotic household, I've always looked act of act serving one's country as an extreme honor and having the opportunity to serve after graduating from such a prestigious academy makes it an even greater honor."
After splitting time in net last season as a junior, Quinn earned the starting spot for Sachem in the playoffs. He started in net against Bay Shore and West Islip in the post-season and finished the season with a save percentage of 60 percent.
"I'm looking forward to this upcoming season, there is a lot of talent on the team and I feel that we can make some noise in the county and hopefully make it all the way to the state championship," said Quinn, who is also a varsity wrestler at Sachem. "Many of us have played together since youth league so we have the team chemistry needed to be successful."
Army, which competes in the Patriot League, finished 7-8 overall last season.
Quinn was also being recruited by Lehigh University, Lafayette College, Furman University, Salisbury University, Tufts University, Boston University, and Wesleyan University.
Sachem Lacrosse Alumni at Military Academies
Billy Tohill, West Point, Class of '86
Chris Golini, Naval Academy, Class of '92
Dylan Quinn, Air Force Academy, Class of '97
Dan Golini, West Point, Class of '97
Cody Shea, Naval Academy, Class of '01
Jared Brush, Air Force Academy, Class of '01
Matt Darak, West Point, Class of '01
Tom Gossweiler, West Point, Class of '03
VIDEO: Click here to watch Quinn's highlight film on YouTube
RELATED: The Sachem Report College Commitment List
-Words by Chris R. Vaccaro