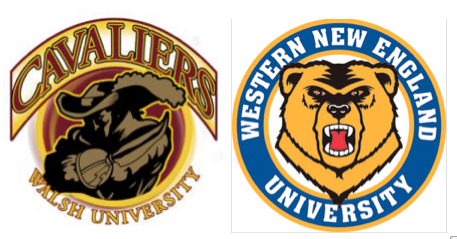 Sachem North lacrosse continues to pile up its college commitment list, adding three more this week, according to head coach Jay Mauro.
Three seniors, including Dylan Ciolino, Nick Castorf and James Rath bring Sachem's commitment list to 10 and counting this year.
Ciolino, a goalie, and Castorf, an attackman, have committed to Division II Walsh University in Canton, Ohio, where they will play for Sachem alum and new head coach Jason Fautas. Rath will play at Division III Western New England in Springfield, Mass.
Ciolino is the younger brother of Cody Ciolino, a Sachem alum who currently plays lacrosse at Hartwick alongside a handful of other alums from the community.
"Dylan is a hard worker," Mauro said. "He is a great communicator and we look forward to him being a leader on and off the field."
As for Nick, Mauro said he has improved each year within the program.
"We hope Nick continues to improve this year and beyond when he gets to college," Mauro added.
At Walsh, Ciolino and Castorf will have the opportunity to play for a newly created program. Fautas was appointed head coach of a program in its second year of candidacy and will play in the newly created Eastern College Athletic Conference starting in 2013.
Fautas was an assistant coach at Division I Lafayette College last year under Terry Mangan, another Sachem alum on the college level from Rick Mercurio's coaching tree, which continues to grow.
Rath, a defender, enters a program at Western New England coming off a 13-5 season and Commonwealth Coast Conference title.
"James is a great kid with great grades," Mauro said. "He works hard in and out of the classroom. James has improved and we are excited about his contribution in the spring."
Including this year, Sachem North has had 60 players commit to play college lacrosse since 2005 when Mauro took over as head coach from Mercurio. It's the most of any varsity program in the school district. Last year there were 12 commits, the highest under Mauro.
Sachem's other lacrosse commitments
Class of 2014
Michael Aronow, Penn State (North)
Mike Calvagna, Stony Brook (North)
Class of 2013
Tyler Andreassi, Stony Brook (North)
Nicholas Haiduk, NYIT (North)
RELATED: The Sachem Report College Commitment List
-Words by Chris R. Vaccaro