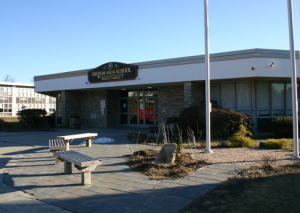 Sachem High School North will be collecting donations for victims of Hurricane Sandy.
The Sachem North drama club, along with advisor Jonathan Chiaramonte, will be in the auditorium at North on Sunday, Nov. 4 from 10 a.m. to 2 p.m. collecting non-perishable food items and clothing donations for Sachem neighbors and community members.
Donations: If you would like to make donations, please send them directly to Sachem High School North, 212 Smith Rd. Lake Ronkonkoma, N.Y. 11779 and make the check out to Red Cross. Please make all envelopes ATTN to Jonathan Chiaramonte.
Updates on items: It is not just limited to non-perishable items and clothing. Please feel free to bring any and all items, from strollers to books to toys. Sachem is also in need of boxes to make care packages.
Date: Sunday, Nov. 4
Time: 10 a.m. to 2 p.m.
Location: Sachem High School North
Address: 212 Smith Rd., Lake Ronkonkoma, N.Y. 11779
RELATED: Sachem to make decision about Monday classes on Sunday
RELATED: Section XI updates all playoff schedules
-Words by Chris R. Vaccaro