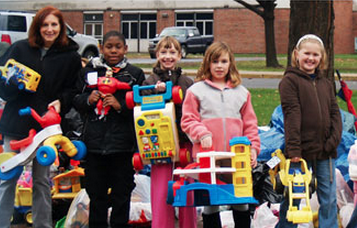 In an effort to make a meaningful difference emotionally and environmentally, Second Chance Toys, a charitable organization, and Seneca's Community Club teamed up this holiday season to distribute gently used plastic toys to children in need.
Multiple research studies confirm that toys inspire play which is critical to the healthy development of children. Yet, many plastic toys are disposed of when they could be enjoyed by a growing number of children who go without.  According to the National Center for Children in Poverty, nearly 12.5 million children under the age of six in the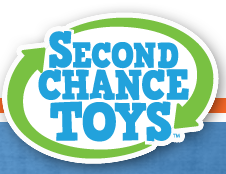 United States live in low-income families; nearly a quarter of these children live in families with annual incomes below the federal poverty level.   Given the nature of plastic, these toys show little signs of wear and are still in good working condition. When these perfectly useable toys are thrown out instead of given to those who could benefit, they become waste in a landfill, take up a lot of space and do not biodegrade.
Second Chance Toys provides a waste-need solution to these problems. Unwanted plastic toys, that are still useable, are rescued and recycled. Seneca's Community Club and Second Chance Toys hope to bring some happiness to children in need, while making a contribution to the environment.