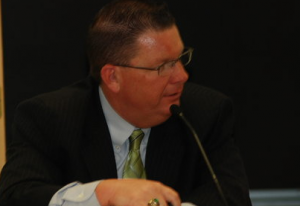 Please know that we are under the direction and advice of the SCPD, the FBI and other law enforcement agencies in developing, monitoring and updating our procedures.
We are in constant contact with the SCPD and we have regular meetings. They use our buildings to practice their routines and procedures. They remind us that these horrific events can happen at any time and in any place, and the key is practice an effective action plan which we do.
For obvious reasons, there are procedures that cannot be made public because that would be counter productive to the safety of our children and staff. Immediately after the events of last Friday, I met with our principals, Wayne Wilson [director of security at Sachem] and the SCPD to go over our plan/procedures.
We are guided by the law enforcement experts and we meet with them on a regular basis. They know our schools and they have detailed information on each of them. We have scheduled meetings and they have scheduled drills in our buildings. The safety of our students and staff is our top priority and I say this as both a father and a Superintendent.
We are always open to suggestions, but many things that we even think to be effective are often explained by the experts to be counter productive. This is why they are the trained experts.
I am confident that our ongoing relationship with law enforcement and our practices/ routines provide us with safe schools for our children and staff. If anyone has a question or a suggestion to enhance the safety if our schools, they may email their building Principal or me at any time and we will get the thoughts of our law enforcement folks.
-Words by James Nolan