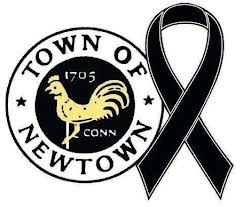 Students from multiple Sachem schools, including Sequoya Middle School and Gatelot Elementary, recently took part in some outreach for Sandy Hook Elementary School in Newtown, Conn.
Students are going to be attending an alternative school in Connecticut after the tragic events that took place last month and there was an initiative to decorate and brighten this new school for these students who have gone through so much.
Sequoya sent a letter with seven boxes of constructed snowflakes as a gesture of good will and a means of decorating. This outreach was coordinated by Doreen Schaefer and the Renaissance Community Service Club at Sequoya.
In a letter to Sandy Hook staff and students, Sequoya wrote, "these snowflakes symbolize the thoughts and prayers that go out to you and the community of Newtown. We are doing this in order to bring more peace and kindness to the world in your honor."
The idea was brought to the school by Lauren Shaw, a Sequoya Teacher's Assistant, who learned about if from the girl scouts, according to building principal Frank Panasci.
"Doreen also plans on constructing a Random Acts of Kindness Wall in Sequoya to honor those lost in Sandy Hook," Panasci said.
CLICK HERE to see a PDF of the letter sent to Sandy Hook
-Words by Chris R. Vaccaro