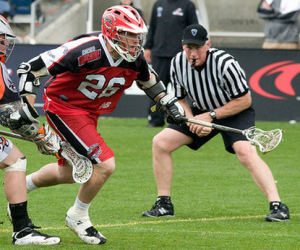 Not long after he learned he will be inducted to Hofstra University's Athletic Hall of Fame in April, Sachem alum Doug Shanahan was notified that he will be inducted to the Long Island Lacrosse Hall of Fame as well.
The induction reception will take place on Feb. 8 at the Huntington Hilton Hotel.
Joining Shanahan as inductees are Allison Comito, Keith Cromwell, A.J. Haughen, Jay Jalbert, David Kelly, Christopher LaMonica, Christopher Massy, Tricia Leigh Simon and Bob Vlahakis.
Shanahan graduated from Sachem in 1997, starred at Hofstra in lacrosse and football, had a tryout with the Jets and continues to play Major League Lacrosse today.
Click the link below to read a larger story about Shanahan's career …
RELATED: Shanahan gets call for Hofstra Hall of Fame
RELATED: Click to see a complete list of LI Lax HOF inductees
-Words by Chris R. Vaccaro