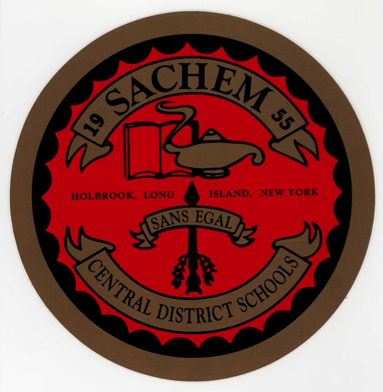 Sachem administrators offered a number of budget options concerning the 2013-2014 school budget during Wednesday's regularly scheduled board of education meeting in the auditorium at Samoset Middle School.
All options discussed by Bruce Singer, Sachem's Assistant Superintendent for Business, were not recommendations by the school district, but an offering of information on various percentages, cuts and options for the school board to weigh over the next month.
"None of these are recommendations, these are not proposals," Singer said at the meeting. "These are just to give the board information on suggestions as [the board] suggested last week. These are not our recommendations."
CLICK HERE to see a complete list of the most recent budget options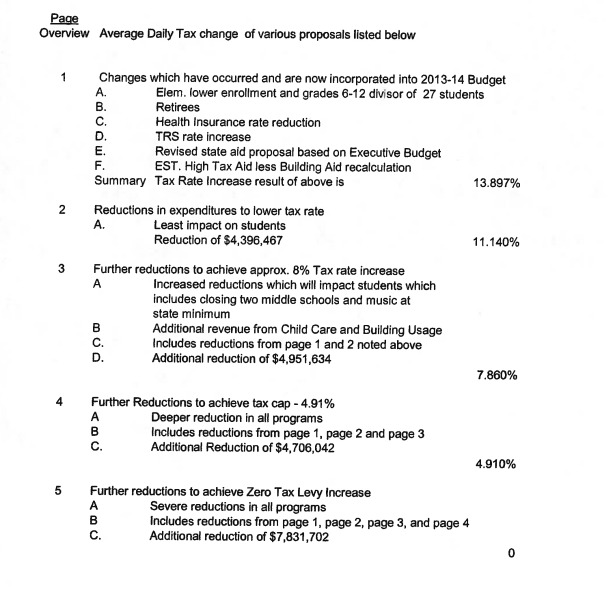 The school board will not vote on any final decisions regarding the 2013-2014 proposed budget until they learn more about state aid totals to be reported within the next week.
According to Superintendent James Nolan, New York State Gov. Andrew Cuomo will most likely release the second run-through of his executive budget over the weekend. In this case, there will probably be an emergency budget meeting held next week. The board of education did not choose a day or time yet, as it is still tentative.
Sachem must adopt an official budget by April 17. The budget vote will be May 21.
To review a copy of the official meeting agenda, please click the link below.
Meeting agenda: CLICK HERE to view a copy of the meeting's official agenda
Tenure appointments: The following Sachem administrators earned tenure appointments on Wednesday …
Pete Blieberg: Director of Athletics, Health and Physical Education
Kristin Capel-Eden: Administrator for personnel
Andrew Larson: Assistant Principal at Sachem East
Michael Saidens: Elementary Principal at Tamarac
Budget information sessions: Sachem has been holding budget information sessions at PTA meetings almost every weekday evening. The next meeting will be on Thursday, March 21 at Gatelot Avenue Elementary School at 8 p.m. CLICK HERE to see a list of the remaining meeting sessions.
Next up: The next Sachem Central School District Board of Education meeting will be held on Wednesday, April 3 at Samoset Middle School in the auditorium. The meeting will begin at 7:30 p.m.
(Official release of Sachem Central School District)