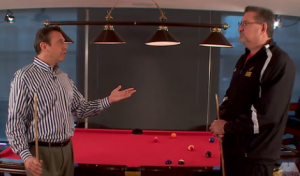 We've heard most of the notable stories about Jeff Ruland in the past. Went to Sachem, played college ball at Iona, spent some time playing in Barcelona, became an NBA all-star, entered the coaching ranks and took his alma mater to the NCAA Tournament three times, moved back to the Beltway to coach at the University of the District of Columbia, and so on.
When you break down each of those chapters in Ruland's life and career, there are dozens of interesting stories. Some of them were discussed on a recent episode of "Monumental Memories," a web-based video show presented by the Washington Examiner newspaper.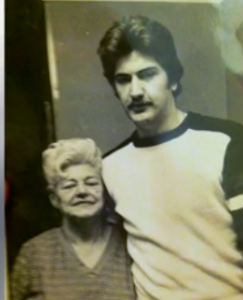 Filmed in a casual setting alongside friend, New York native and longtime basketball broadcaster Glenn Consor, Ruland opened up about some of his early memories in basketball, including some while he starred at Sachem High School in the 1970's.
Consor and Ruland shot pool during the video session that lasted a little more than 10 minutes in two versions.
Ruland, who graduated from Sachem in 1977, was one of the top five high school recruits in America.
"Sorry, I was ranked No. 1 ahead of Magic [Johnson]," Ruland quipped as Consor spoke. "It was in the Louisville Courier."
Even after visiting Kentucky, Indiana, Wake Forest, Notre Dame, North Carolina and Maryland, he chose to play at Iona, where his head coach was Jimmy Valvano.
"Jeff picking Iona is like John Wall picking Marymount," Consor said.
For Ruland, whose father died when he was young, it was important for his mother Anita to see him play. A quick drive upstate was doable.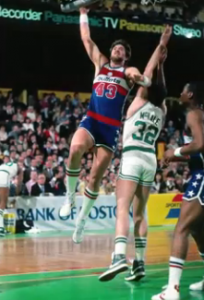 "And then you have Jim Valvano before people knew Jim Valvano," he said. "I was 18 and Jim was probably in his late 20s. He was almost like a big brother."
In talking specifically about basketball, Ruland noted that he always preferred to complete a crisp pass then score baskets.
"I played a brief couple of games with Dr. J and he said, 'you're the best passer I've ever played with,' and I didn't argue with him."
Like Ruland, Julius Erving was a Long Island product as well.
Among the many interesting features of Ruland's decade long NBA career was playing against Michael Jordan in his first NBA game during the 1984 season.
"We couldn't believe how quick he was," said Ruland, who will be inducted into the Suffolk County Sports Hall of Fame this May and was a member of the Sachem Athletic Hall of Fame inaugural class in 2003. "We knew he was going to be a great player."
There's video of Jordan driving to the basket and Ruland standing ground. Needless to say, Jordan hit the floor and the Sachem alum stayed on his feet.
More recently, Ruland was able to reflect on the three NCAA Tournament appearances his teams at Iona made, including holding a seven-point lead against LSU, an eventual Final Four team, at the half in the first round of the 2006 NCAA Tournament.
The tournament appearances are nice, but Ruland said the character his players graduate with mean more.
"Seeing the guys who came, did the right thing and graduated," he said. "I wear an NBA All-Star ring, but to see guys come in and do it the right way and graduate, that makes me happy."
CLICK HERE to watch the first video segment with Jeff Ruland
CLICK HERE to watch the second video segment with Jeff Ruland
Ruland analyzes Bynum situation
If you're from Philadelphia you know all too well who Andrew Bynum is, which is why fans old enough to remember are having bad thoughts about Jeff Ruland. Both came to Philly in high stake trades and both were riddled with injuries. Bynum has yet to play a game for the Sixers and Ruland's career was never the same after he was dealt from Washington in 1986.
"I hope he recovers, I really do," Ruland said over the phone last week with CSN Philly. "Tell him I wish him the best. He probably doesn't even know who the bleep I am."
What the fans don't understand is that Ruland, and Bynum probably, wanted to play, but caught the injury bug and his left knee was bad enough that he had to retire after just five games in the 1986-87 season. He would make one more comeback attempt during the 1991-1992 and 1992-1993 seasons with the Sixers and Pistons, respectively, but other injuries succumbed any strong comebacks.
"It's difficult when you're one of the best players in the world, and it's taken away from you at 28," he said, referring to his age in '86-87, in the interview with CSN Philly. "It's not an easy row to hoe. You can understand the fans' point, but they didn't get it, either. They didn't understand that nobody wanted to play more than me. … It was my life. I was only 28."
-Words by Chris R. Vaccaro