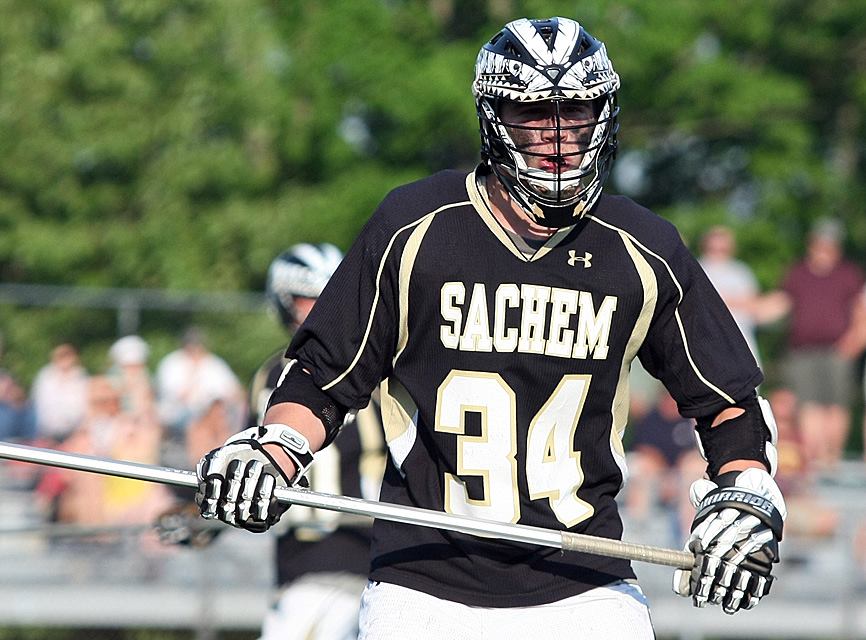 Cortland may be a hotbed for Sachem football players, but Stony Brook lacrosse is the leader in recruiting Flaming Arrows laxers to play at Kenneth P. LaValle Stadium right up Nicolls Road not far from the area.
Anthony Ross became the third member of Sachem North's Class of 2014 to commit to Stony Brook, joining teammates Mike Calvagna and Joe Caridi. Sachem alums Michael Andreassi and Alex Harris are also currently playing for the Seawolves.
Ross, who did not start playing lacrosse until eighth grade, brings solid footwork and above average speed to the field. After suffering a foot injury during his junior football season, he bounced back for a strong spring in lacrosse.
"I chose Stony Brook for their academics," Ross said. "I have a good feeling about Coach [Jim] Nagle and his program and the recruiting Class of 2014 is very talented. I think the program is on the rise."
Stony Brook competes in the America East Conference and although their stock has risen in the lacrosse world over the last few years, they had a down season in 2012, finishing 7-9 overall and 2-3 in conference play. Ross's uptempo style of defensive play will fit in with the program.
"Anthony is a stud athlete with a great motor," said Sachem coach Jay Mauro. "He is a diligent worker and the energy he brings to our team is contagious. He continues to improve and his best lacrosse is ahead of him. We have a pipeline with Stony Brook because it is a great university academically and athletically."
With his college decision made, Ross can put the standard pressures of his senior year behind and focus on a very important and highly anticipated football season that awaits Sachem. Ross is one of four backfield threats for the Flaming Arrows, which will make them one of the toughest teams to beat on Long Island in 2013.
"I am very excited about this upcoming football season," he said. "I feel like we have a very talented team that gets along well together and I have a feeling it is going to be a special year."
RELATED: Check out Sachem Report's College Commitments list
-Words by Chris R. Vaccaro