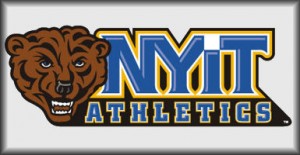 Sachem North senior lacrosse player Jake Slater has committed to play at New York Institute of Technology. He is the sixth player from Sachem North's class of 2014 to make a college commitment.
Slater was All-Division last year as a junior and is a three-year varsity team member. Originally an attackman, he moved to the midfield last year and excelled in the new offensive slot.
He is also versatile and can play defense, special teams, between the lines and near the cage.
"Jake is a throw back lacrosse player," said Sachem coach Jay Mauro. "He's great between the lines and can go to the rack. He also has great eyes. I attribute his toughness and athletic ability to him being a three-sport athlete."
Slater is also a football player and a wrestler.
He'll join Sachem alums Shawn Murphy and Eric Talbot at NYIT.
Sachem North has had 70 players commit to play college lacrosse since 2005 when Mauro took over as head coach. It's the most of any varsity program in the school district. Two years ago there were 12 college commits on the roster. It's only August and there are already six for 2014 and 2015 right now for North.
RELATED: Sachem's Athletic College Commitment List
-Words by Chris R. Vaccaro