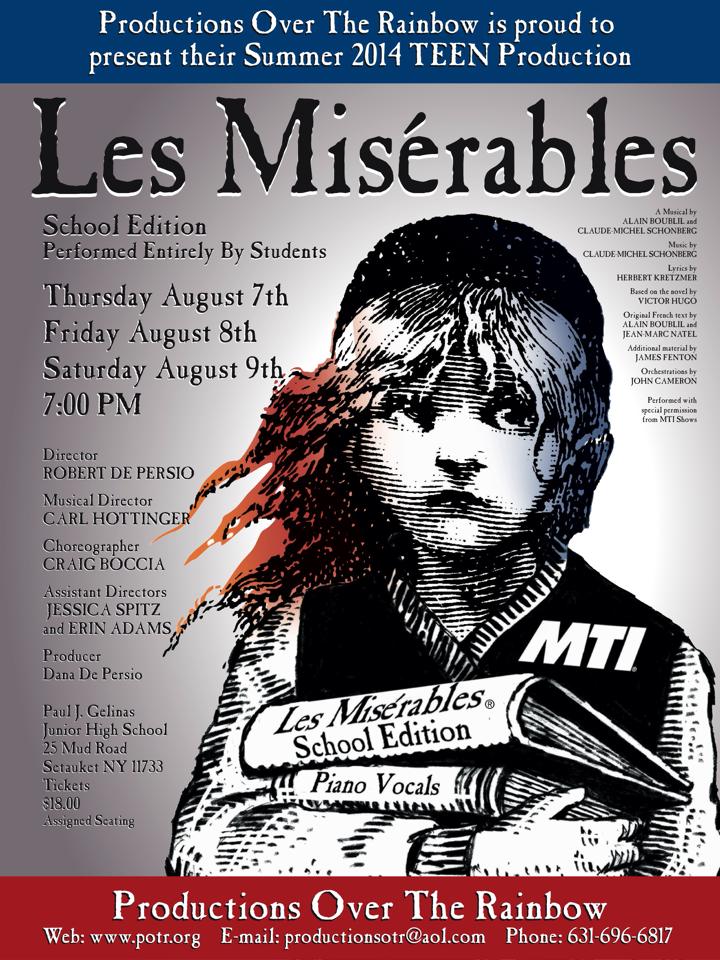 A handful of current Sachem students and alums will be appearing in "Les Miserables" as part of the Productions Over the Rainbow Summer 2014 Teen Production.
POTR is a theater company founded by Robert De Persio Jr. and his wife Dana, both Sachem alumni.
The production of Les Mis features an all-student cast including Sachem North freshman Kristopher Kilkenny, Sachem North Class of 2013 alumnus Debbie Kathy Santiago, and Kyle Kilkenny, a Sachem North Senior.
Another Sachem Alumnus, Craig Boccia, is joining former Sachem classmate Bob De Persio as the show's choreographer.
The rest of the production team features some of Long Island's biggest names in community theater.
"It is sure to be a fantastic production," said Kilkenny, "as well as a big Sachem reunion!"
The show dates are August 7, 8, & 9 at 7:00 p.m., and it is being performed at Gelinas Junior High School in Setauket.