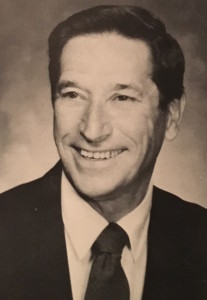 Donald Fenner, one of Sachem's original faculty members when the district was centralized in 1955, passed away at his home in North Carolina on June 21. The school district recently learned of the news. He was 89.
Fenner, who grew up near Oswego, N.Y. and attended SUNY Oswego, enlisted in the U.S. Navy at 17 during World War II. He served in San Diego as a hospital corpsman.
He spent 31 years as an educator and administrator in Sachem, retiring in 1985.
Fenner is survived by his wife of 63 years, Joan Coe Fenner, his children, John Fenner, Kathy Heil, and Maureen Faller, their spouses Claire Fenner, Joe Heil,, and Randy Faller, and his three grandchildren, Colin, Lauren and Leanna.