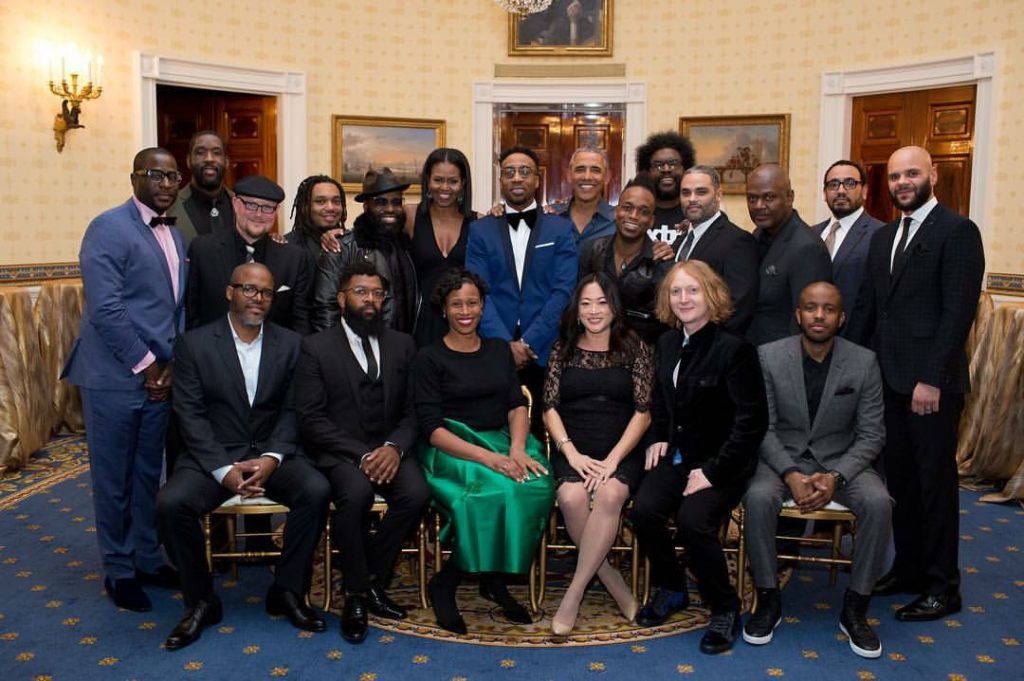 It's not every day a Sachem alum gets to hang at the White House, then again, not every alum is Kirk Lloyd Douglas.
Douglas, a guitar player for The Roots, played with his band during a farewell celebration for President Obama, his family and staff this week.
Douglas is towards the center of the photo with Obama's hand on his shoulder.