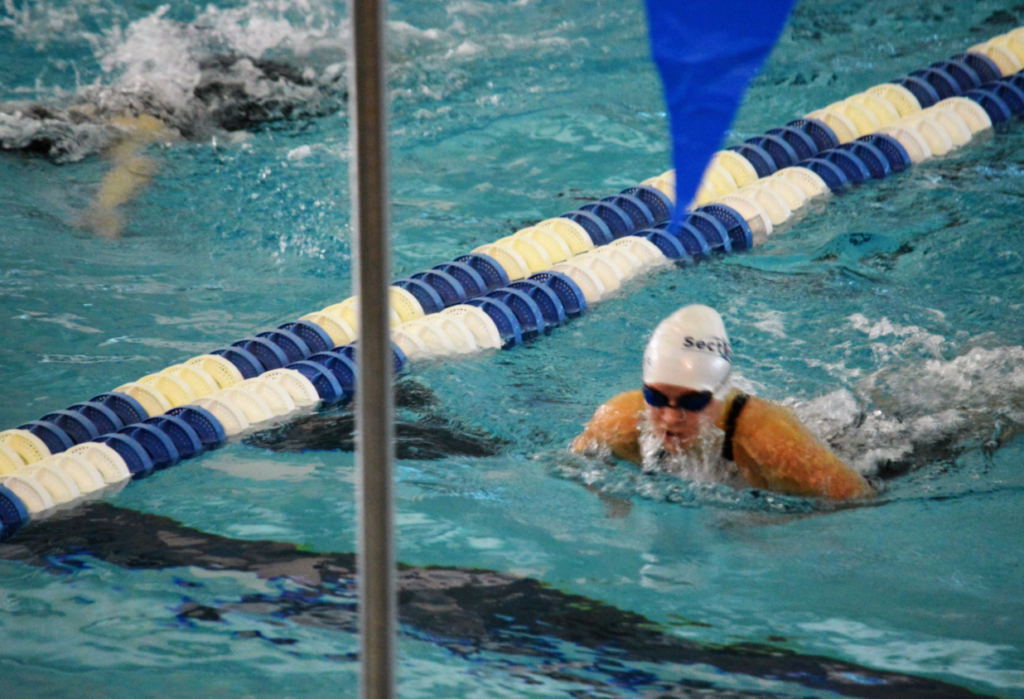 Sachem swimmers have had an exciting winter season, breaking some records that have stood for decades.
The girl's swimming team broke the 200 medley relay record set in 1990 by Coll, Zagami, Berman and Corrigan (1:53.82). That's 27 years, if you're counting!
The new record was set by senior Alice Tsai, sophomore Haley Wetherbee, junior Jessica Freund and senior Claire Ramirez (1:52.52).
Weatherbee was first to break a Shirlee Manoogian record, cracking a time of 1:07.24 in the 100-breast stroke and snapping Manoogian's mark of 1:08.81 from 2001.
Manoogian owns almost every major record for Sachem swimming and is an inductee of the Sachem Athletic Hall of Fame.