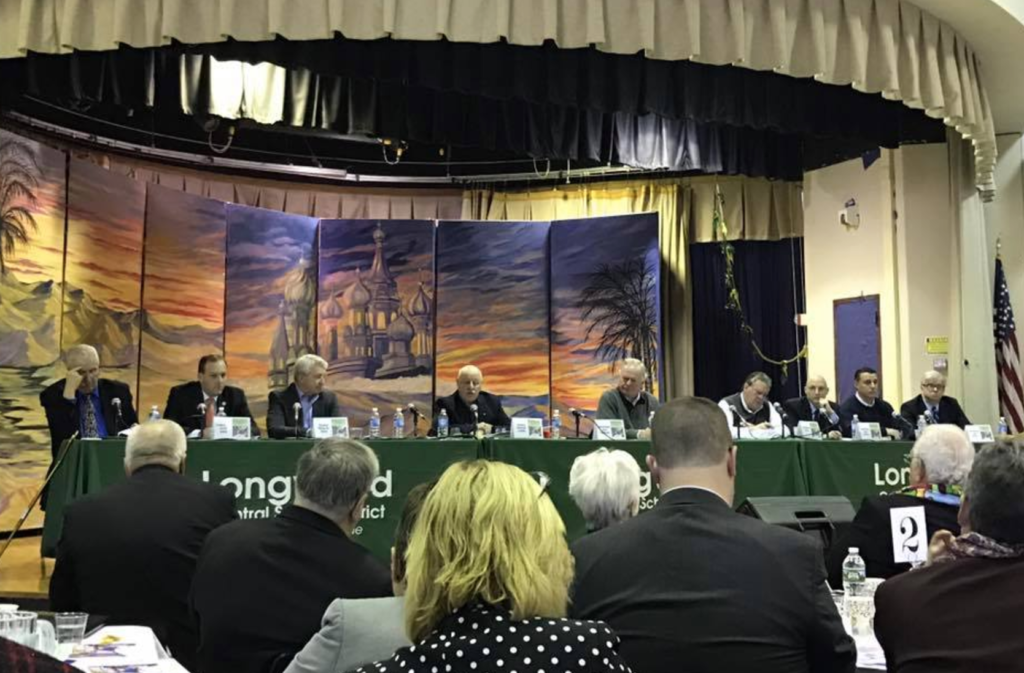 This weekend a team of stakeholders from the Sachem Central School District attended the 13th Annual Regional Legislative Breakfast hosted by the Longwood Central School District.
Members from the Sachem Board of Education, the Legislative Committee, students, PTA, building administration, and district administration attended the workshop on behalf of our district.
During the workshop representatives of Congress, the NY State Senate, and the State Assembly were in attendance and participated in a question and answer session.
Students from each of the participating districts were given the opportunity to pose a question to the legislators. Sachem North student, Ryan Stahl started the event off with a question on the structure of the Foundation Aid formula for State aid. Below you can find the agenda for this informative program as well as the questions that were posed to our legislators.
This workshop was a great opportunity for our district stakeholders to work together and advocate for the Sachem Central School District.