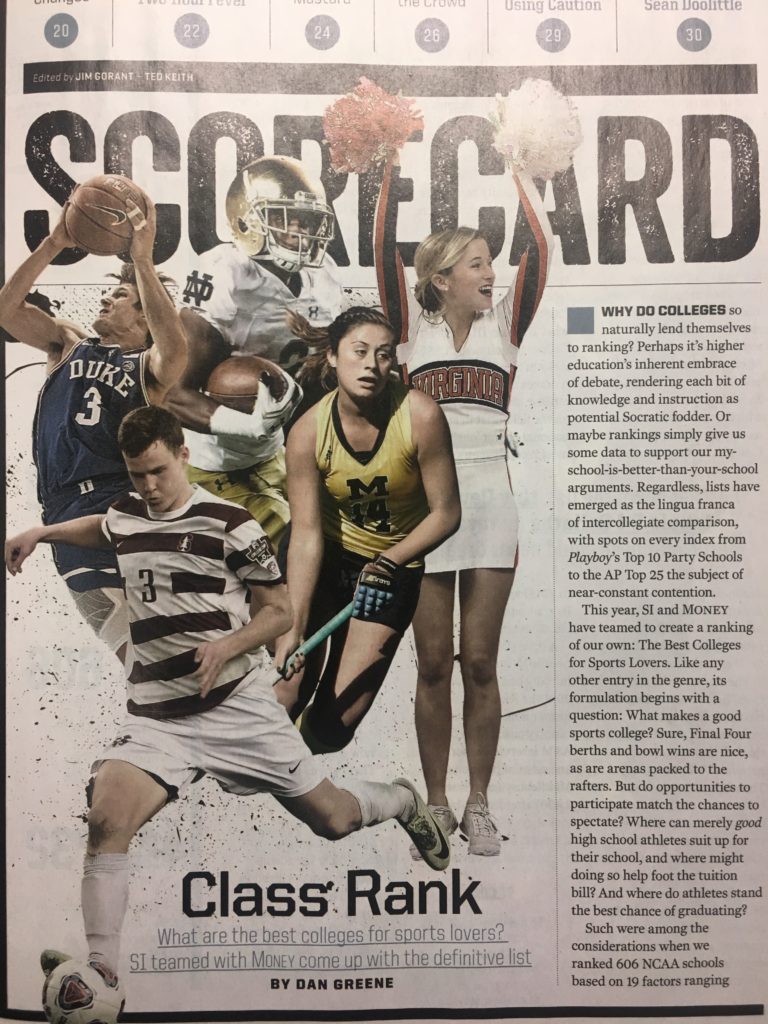 Sachem East alum Katie Trombetta is featured in the latest issue of Sports Illustrated.
Trombetta, an All-American field hockey player at the University of Michigan, is part of a collage of images related to college athletics. The article is about the best colleges for "sports lovers," and naturally Michigan is one of the top in the country for collegiate fandom.
She is the first Sachem alum to appear in SI since Sachem North's Dyland Missry, who was featured in the famous "Faces in the Crowd" section of the magazine for his volleyball skill.
-Words by Chris R. Vaccaro