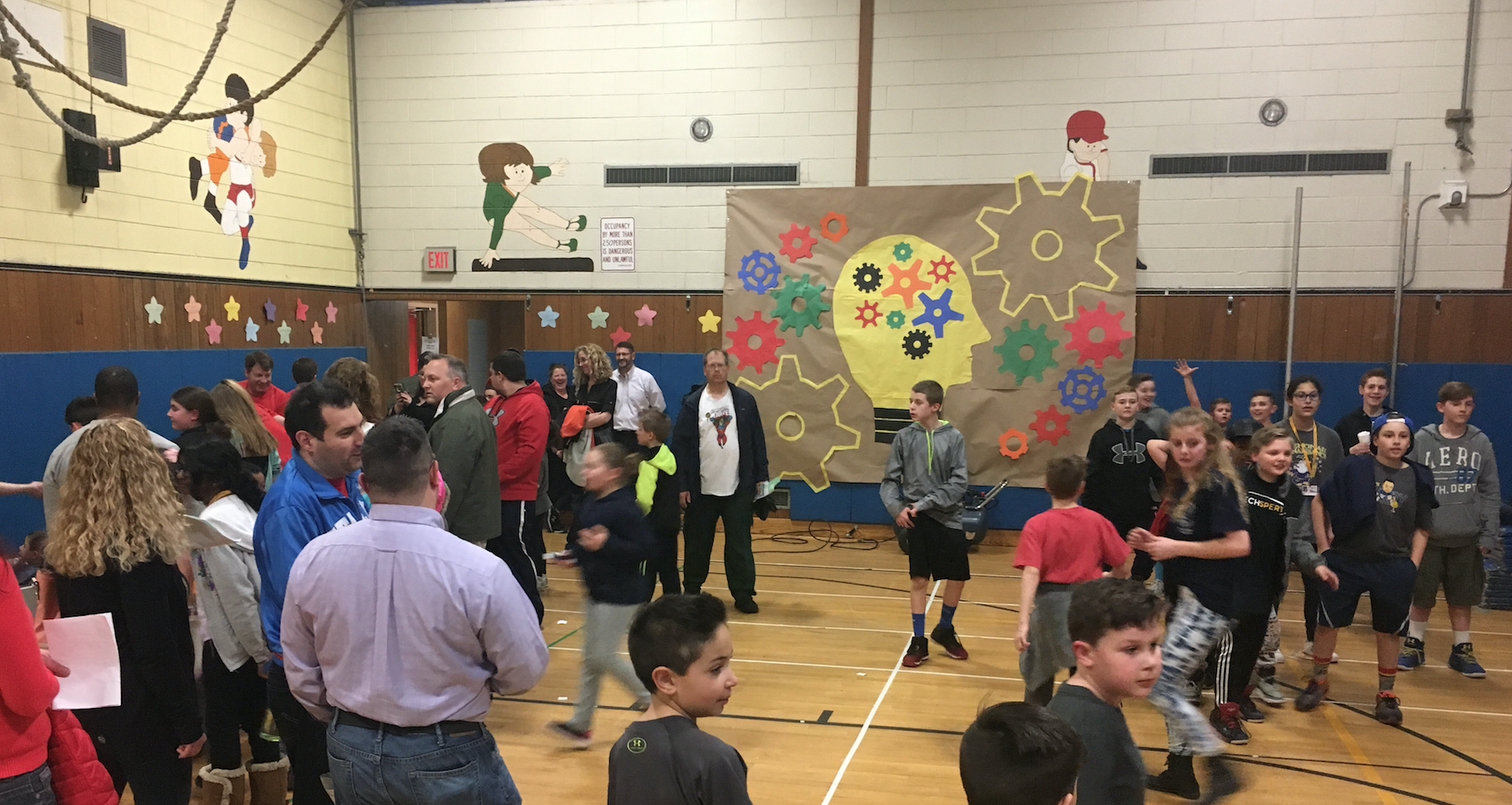 Wenonah Elementary School turned into a full-fledged design and development studio Thursday night as the building transformed for its "Invention Convention" festivities.
Classrooms and walls were plastered with the wonderful work of students and staff aimed at stimulating educational advancement in STEM areas: Science, Technology, Engineering and Math.
Sachem Robotics, fresh off their Long Island regional championship, made a guest appearance to work with kids.
Children and their parents from all grade levels packed the building for a fun and educational evening.