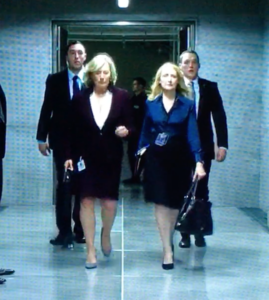 Nice work by Sachem North alum Matt Cahill, Class of '12, on appearing in the new season of Netflix's "House of Cards".
He appears as a Secret Service Agent in Episode 7 of Season 5 around the 11 minute mark. He appears over the shoulder of actress Jayne Atkinson.
Additionally, Matt will be appearing at McGuire's for a local comedy show next Friday, June 9. Tickets here.
To view the clip, go to Facebook.com/SachemAlumni!