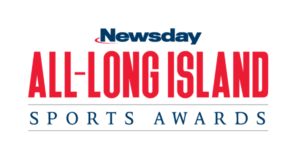 Four Sachem student-athletes from spring sports seasons were named First Team All-Long as selected by Newsday.
Congratulations are in order for the following student-athletes:
*Eve Calabria, Sachem North lacrosse: Calabria led Suffolk County with 60 assists and was fourth in Suffolk with 94 total points. Calabria will attend and play at Bucknell University.
*Lauren Harris, Sachem East track and field: Harris is statistically the best high school racewalker in American history. She has set and broken basically every record in both indoor and outdoor competition over the last two years. Harris will attend Marist College and will aim at a long career in competitive race walking.
*Jonathan Lauer, Sachem North track and field: Lauer is finishing his prep career on a very high note as the New York State steeplechase champion. He will run at Columbia University.
*Chris Tibbets, Sachem North track and field: Tibbets is one of the best distance runners in New York State, and finished his career as one of Sachem's all-time greats in various events in the fall, winter and spring.
Newsday is expected to announced its All-Long Island Second Team within the next week, so stay tuned.