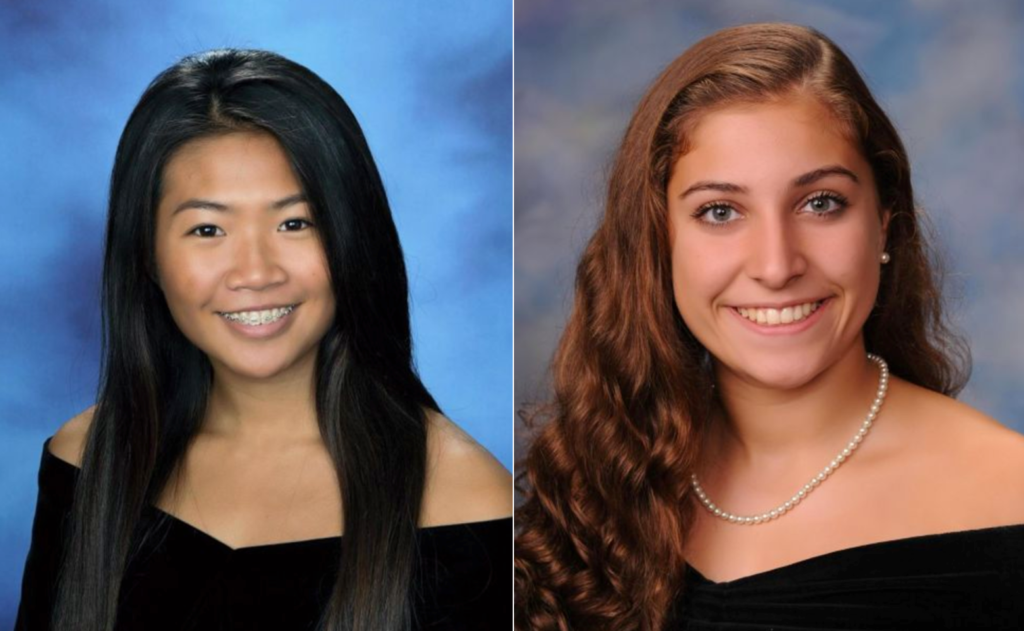 With a district as big as Sachem, it's a great honor to be in the top 100 of the graduating class, let alone in the top 10 or to be named Salutatorian.
For the Class of 2017, Alice Tsai has the honor of being the Salutatorian at Sachem East, while Claire Ramirez has the distinction for Sachem North.
Let's learn more about these outstanding students!
SACHEM HIGH SCHOOL EAST, ALICE TSAI 
Hometown: Holtsville
GPA: 105.77 (weighted)
Activities: Winter and spring track and field, varsity swimming captain, Tzu Chi Foundation volunteer, Math Honor Society president, Foreign Language Honor Society treasurer, National Honor Society, English Honor Society
College: Macaulay Honors College at Hunter College
College major: Science
SACHEM HIGH SCHOOL NORTH, CLAIRE RAMIREZ
Hometown: Nesconset
GPA: 104.77 (weighted)
Activities: Swim team captain, Math team president, Euro Challenge Competition team, National Honor Society communications director, Social Studies Honor Society, Foreign Language Honor Society, Science Honor Society
College: Cornell University
College Major: Industrial and labor relations