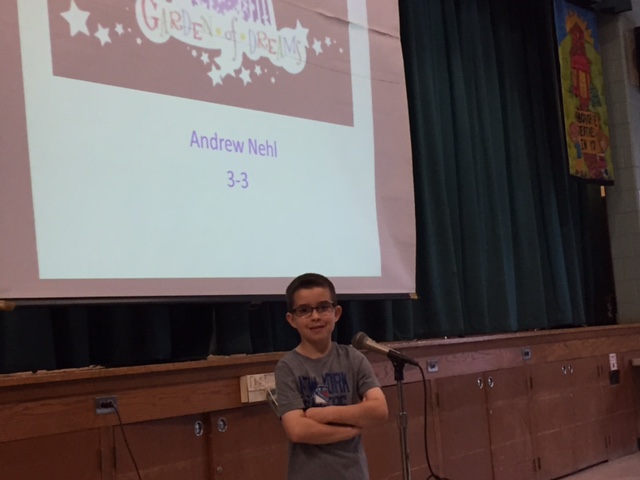 Andrew Nehl, a third grade student from Mrs. Atcosta's class at Merrimac Elementary, was inspired by the Garden of Dreams Foundation and the differences it has made for children in need.
He shared his idea for a service learning project with Merrimac Principal, Veronica DeCicco, and the school's Student Lighthouse Team. Andrew wanted to make a difference. His goal was to teach the student body and staff members about the organization and support families with children facing tough obstacles like sickness and poverty in the tristate region.
He achieved his goal this June! The student body supported Andrew's goal and raised $377 dollars for the organization.
"The fundraiser made quite an impression on our school community," said DeCicco. "It taught our students the importance of giving back. It was a true win-win situation. Andrew Nehl showed the Merrimac family what can happen when you begin with the end in mind and have a plan. By doing this, we have made at least one child's life a lot brighter."
The Garden of Dreams Foundation is a non-profit organization that works with The Madison Square Garden Company to positively impact the lives of children facing obstacles. The Foundation works with 28 partner organizations throughout the tri-state area, including hospitals, wish organizations and community-based organizations, to reach children who are facing challenges such as homelessness, extreme poverty, illness and foster care.
Andrew synergized and came up with the idea for a fundraiser and created a Power Point presentation to highlight the organization's charitable work. In a sense, he wanted to pay it forward.