Sachem alumni, Dalton and Trent Crossan, two of the most prolific football players in district history, made guest appearances at the opening night of this year's Sachem Football Youth Experience.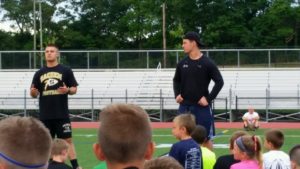 Hundreds of kids from kindergarten through eighth grade flocked to Fred Fusaro Alumni Stadium for the youth football camp now in its third year.
Dalton Crossan, who is one of Sachem's all-time great running backs and won the Hansen Award as Suffolk County's top football player, recently signed with the Indianapolis Colts and was home following the team's off-season workouts, just prior to heading to training camp shortly.
Trent Crossan, who helped lead Sachem football to its only Long Island championship having scored the game-winning touchdown against Farmingdale in 2013, currently plays at Lafayette College and is enrolled in the school's ROTC program.
Both brothers spoke about how Sachem football played an important role in their lives and overall life trajectory. They shared stories and answered questions for the youth players before signing autographs and posing for pictures.
Overall, kids at the "experience" get an infusion of football knowledge in a fun and energetic way, delivered by Sachem football coaches and alumni.
The Sachem Football Youth Experience will continue every Thursday for the next month.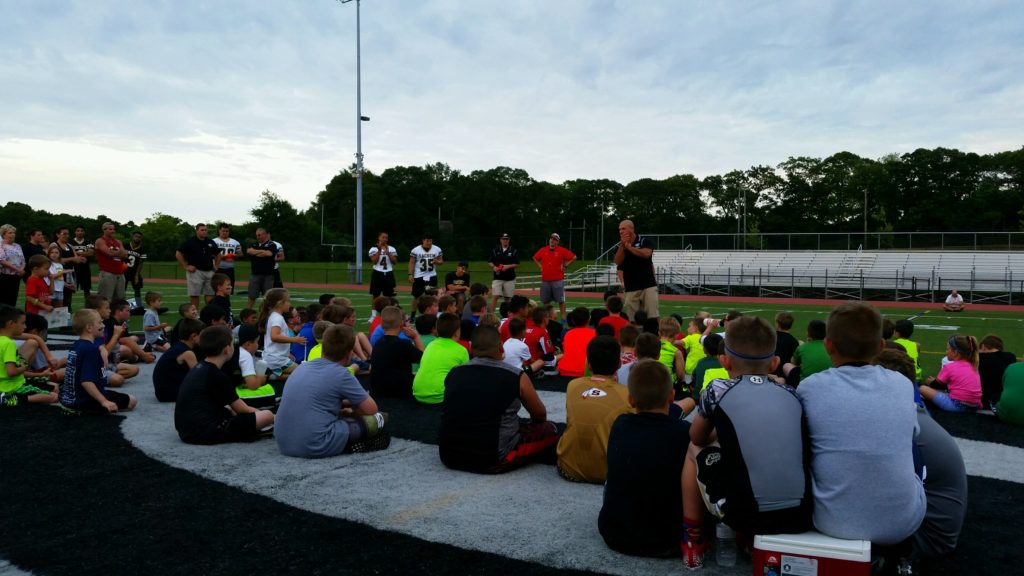 -Words by Chris R. Vaccaro