Sachem alum, varsity coach has unique experience with USA Cheer.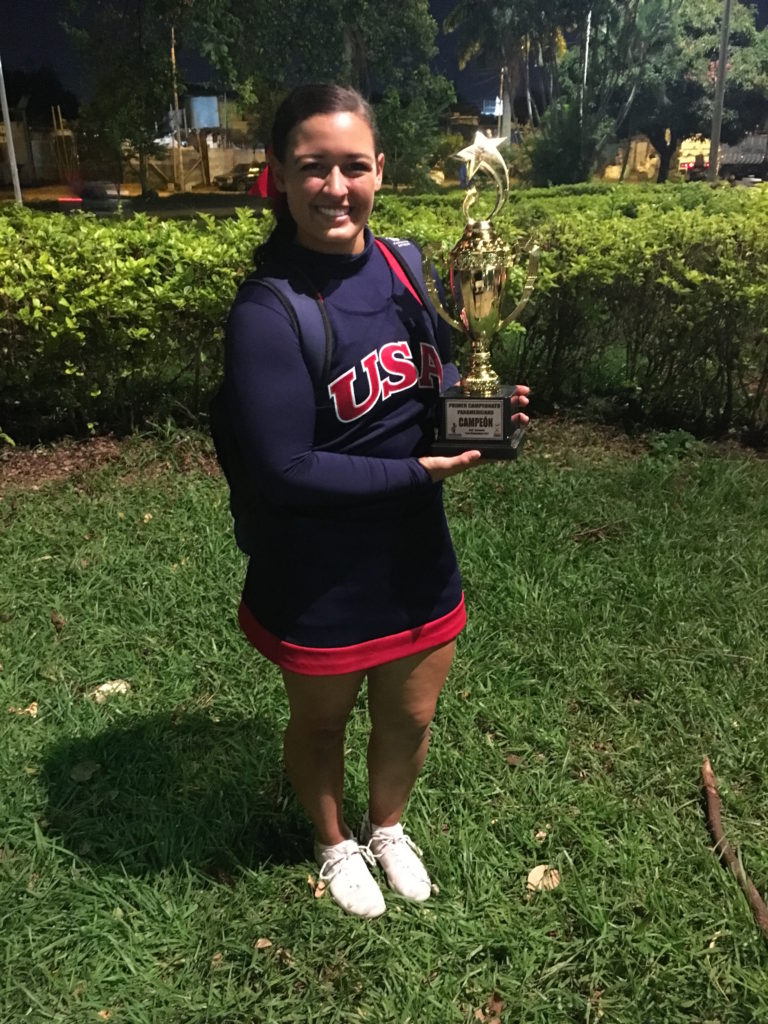 It's not often that high school and college coaches get to compete in the same sport they teach and instruct every day.
Danielle Gresalfi, who is in her first year as the varsity head cheer coach at Sachem North, her alma mater, just helped the U.S. Cheer Team win the 2017 International Cheer Union Pan-American Cheerleading Competition in Cali, Colombia. It was the first Pan-American Cheerleading Championship.
Even more unique, Gresalfi was able to do this with the Hofstra Cheer squad, who was asked by USA Cheer to represent the United States in this specific competition. Cheerleading is being recognized by the International Olympic Committee to one day be considered for the Olympic Games and this competition was a step toward that happening.
"It was truly humbling to be able to represent the United States in this very important competition," said Gresalfi. "In just four short practices, we were able to put together a routine and hit it when it mattered at this competition."
Gresalfi was one of a number of Hofstra alumni brought in for the special event. The team was made up of 22 individuals ranging in age from 19-31.
"It was a blessing to have so many legends and national champions in one place for an experience of a lifetime," said Gresalfi. "Competing and winning on Veteran's Day really made us proud to be Americans."
Gresalfi has had the fortune of helping both Sachem and Hofstra win national championships in cheerleading during her career.
-Words by Chris R. Vaccaro