Sachem Football Players Star in Suffolk County PAL All-Star Game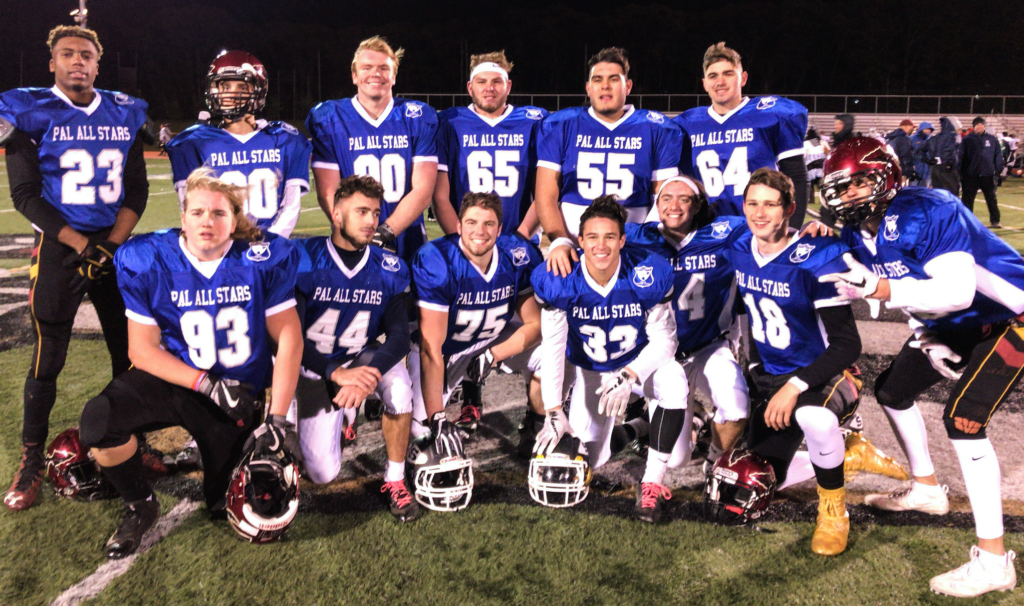 Thirteen student-athletes from across Sachem were played in the Suffolk County PAL All-Star Classic football game on Wednesday, November 22.
The game was held at Fred Fusaro Alumni Stadium at Sachem High School North.
The game, which is played annually, pins the top players in Suffolk County – not competing in the Long Island championships this weekend – against one another. Division I and II compete against Division III and IV.
Sachem had 13 total players from Sachem East and Sachem North in the game.
Participating in the game from Sachem East were Justin Stelmach, Jonathan Shaw, Chris Park, Tyler Butkevich, Danny Carroll and Kyle Farrell.
From Sachem North were Joe Gagliardi, Chris Maser, Mike Chaparro, Alezandro Aponte, Michel Reid, Matt Hill and Matt Chirichella.
-Words by Chris R. Vaccaro / Photo by Ray Nelson