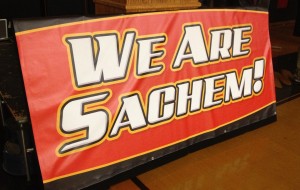 In 2013 the Sachem Central School District reached out to its alumni base and wanted to hear what Sachem means to them. Capsules, feelings and thoughts started to pour in. Considering there are roughly 50,000 graduates from Sachem since its first Class in 1959, there are plenty of folks we haven't heard from.
If you would like to share with us what Sachem means to you, email Chris Vaccaro at CVaccaro@Sachem.edu.
These capsules are listed in alphabetical order…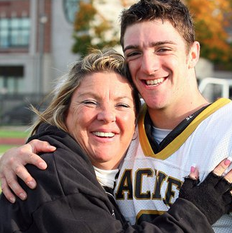 Patty Marchese Armine, Class of '80: Our class was a big one, and I am still friends with many of them thanks to Facebook and still living in the same community. My friends and I went through Grundy Avenue where we were the first to get a dance, a '50s dance, organized by Jay work and myself in sixth grade and incidentally won for the best dancers! Then some very good memories at Seneca JHS, where I had some of the best teacher experiences with Mr. Hart my math teacher, Mrs. Vale our guidance consoler, and there was nobody better then Mr. Pollic our music teacher and homeroom teacher, who I still talk to and believe is one of the most talented music teachers ever! I hope to hear one day he gets some kind of recognition and I hope I am there to see it as his biggest fan.
I got married right out of HS, went to Wilfred Academy and received my cosmetologist license and have happily been doing hair ever since. I have two kids that both went through Sachem. My experience going through it with my second son Angelo was wonderful. With Angelo, we shared some of our best years and his. Through all of his sports from South Shore Youth (now Sachem Sports Club) right through Seneca JHS and finally Sachem Varsity football and lacrosse, we made life long bleacher friends along with Angelo's wonderful experiences. Angelo's teachers and coaches were all great, with only one exception of a disgruntled ready-for-retirement second grade teacher, but even that turned out to be funny.
Sachem has been a constant positive experience in my life. I love my community and my life long friends and wouldn't trade it for any school district in the world! I am Sachem!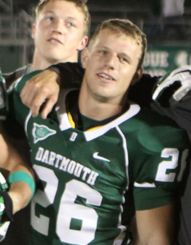 Evan Bloom, Class of '10 (North): I'm currently Dartmouth College, where I play football and lacrosse at the varsity level. Graduated from the first half of the United States Marine Corps Officer Candidates School, returning to Marine Corps Base Quantico this summer to finish the course and earn the title of "United States Marine". I have a flight contract, which means I'm guaranteed a seat in flight school after I graduate from Dartmouth and commission as a Second Lieutenant.
"What Sachem means to me"..  to me, Sachem represents the opportunities that a blue-collar, hardworking attitude can make available to you. I go to school with the crustiest of the upper crust, but I wear my public school diploma like a badge of honor – one that I'm fiercely proud of.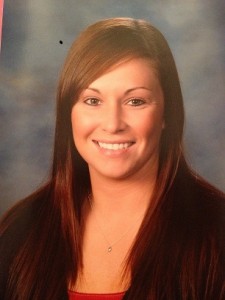 Marissa Boscia, Class of '04: Since graduating from Sachem High School North in 2004, I have obtained my Bachelor's degree from St. Joseph's College and attended Long Island University to complete my Master's Degree in Mental Health Counseling.  I have also obtained my CASAC (Credentialed Alcohol and Substance Abuse Counselor) and am currently working in the field as the Drug Abuse Educator at Sachem High School East.
It is currently my third year in this position and I am absolutely loving it!  Sachem holds a special part of my heart, growing up and now working in the district.  I truly value the opportunity to give back to my community by playing a role in my students' lives.  It's also a great chance to work with the teachers that helped mold me into the person that I am today and call myself a colleague; a part of the Sachem Family.
Jill Streger Cayer, Class of '99:  Attended James Madison Univeristy, Bachelors of Music Education 2003. Attended Virginia Commonwealth University, Masters of Music Education 2008. Currently teaching 6th grade math at Ronald Reagan Middle School in Haymarket, Va. I wouldn't have wanted to attend any other grade school system other than Sachem. A great community with caring teachers, counselors, and administration. My teachers inspired me to always do my best and make good decisions. Richard Cruz and Dwight Pettit made me truly love music and continue music in my higher education. The Marching band was spectacular. What a phenomenal experience. I chose JMU because I wanted to continue to march in college. Will never forget my first grade teacher, Susan Geller, who made school fun, from day one. What a difference that could make. I will never forget my teachers and friends that I had at Sachem.
Barbara Flock Garafola, Class of '64: I studied four years of Spanish with Mr. Chrissos.  I was a very average student in my other studies but, thanks to his skill as an educator, I excelled in Spanish.  To this day hablo un pocito espanol (I speak a little Spanish) every once in awhile. Over the years I have thought about and even talked about Mr. Chrissos often.  When I learned of his passing I wrote a letter to his family. I wanted them to know how much I appreciated the gift he had given me.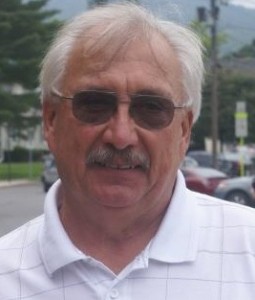 Alan Grust, Class of '66: Father of two girls, one is a teacher, married to a PHD. Ed. (nursing), and have five grand children. I was a BOCES automotive student my last two years at Sachem. I own a construction company in upstate New York. I credit Sachem for giving me a solid education that allowed me to be successful in life and business.
Brian DeFontes, Class of '79: Attended Hiawatha (1st – 6th) Seneca (7th) Samoset (8th-9th) and Sachem North (10th-12th). Graduated Suffolk County Community College, Selden NY 1981 A.A.S. Degree, Business Administration, Attended SUNY Old Westbury, National College (SD), University of Phoenix (FL and OK), Employed by HSBC, Director, Business Solutions – Group Service Delivery (14 years).
It's been over 30 years since graduation, so memories are few unfortunately.  The one strong memory I do have is the split schedule in 10th grade, going to school around lunch time and getting home past dark most days. Sachem was a very large school, so getting lost in the crowd was easy to do.  I don't really keep up with anyone from the school.  Left Long Island in early 1982 and have lived more of my life away from home.  My niece and nephew now go to Sachem, so I hope they develop great memories of their time there.
Michael DiFilippo, Class of '84: I graduated from Hofstra University after running a successful landscape / nursery business.  Spent the better part of 14-plus years working for JPM Chase and now own an indoor sport training facility in Ronkonkoma (Give It Your All Sports) where my wife and I run the operation. Sachem meant the best friends, family and education.  A Sachem grad is a tight nit family where for the most part we will do anything for each other.
Stacey Anne Guzas Dowdle, Class of '88: When I first walked to Merrimack from my house, my mother was nervous.  I was a 'walker' and I had to look after my younger sister to make sure we both got to school only a half mile away. Today, as a professional woman that "half mile" is what I give to my firm, my family, the women coming up behind me on Wall Street, the Boys & Girls Club after school program, the Women of Tomorrow,  and all those in the charitable sector that I fundraise for anonymously.
And I learned that in Sachem with the help of my family. I found the fire for competing with grace, the desire to win at all costs and the humbleness to remember that it was not about winning but who we represented; They were more important, because we represented them.  We are Sachem, and we have a history and a legacy to defend.  Then and now. I am an athlete, a mother, a student, a family member, a successful businesswoman,  a mentor to our at -risk -youth, and a leader in my community as a woman because of the opportunities Sachem afforded me; and all of it was channeled through the following: Superintendant James Ruck, Coach and Superintendant  Jim Nolan, Coach Rich O'Brien, Coach James Horst, Coach Jim Spellman and Coach Jeff Stone, may he rest in peace.
Kerry O'Shea-Auletta Gauthier, Class of '94: I love Sachem. I met my husband when we were students at Sachem South. We both have very fond memories of our time there. I had so many great teachers, like Joe Cavalea and Richard Posner, who were incredible mentors to me. And my experiences in clubs, like the Chamber Orchestra, make up some of my favorite memories. To this day, I am a Sachem girl, through and through. I still live in the district. My mom and many of my friends are Sachem teachers. And if I had children, I would be proud to have them attend a Sachem school.
As for my life after Sachem, both my husband Rob and I went on to earn degrees from SUNY Stony Brook. I have a B.A. in Psychology and he has a B.S. in Computer Science.  After college, we went on to get jobs. He works for Cablevision, while I worked as an Executive Assistant for Symbol / Motorola until I was laid off. After being laid off from my job, I decided to return to school and I am working towards becoming certified to teach English (perhaps one day at Sachem). I also design jewelry inspired by my favorite literature. I sell my work in my online shop, Ciarrai Studios.
Matthew Gochan (North): I'm currently a doctoral student in the physics department at Binghamton University. By fall 2013 I'll be a doctoral student as Boston College; working to earn my PhD in physics (specializing in theoretical condensed matter). Sachem, from kindergarten, through Cayuga, then Sagamore then Sachem North has provided with me more than an education. First, let me stress that the education supplied at Sachem was of the highest degree. The education has challenged and helped me to reach my potential. It's also given me the tools to succeed in college and in a life of academia which is my current plan. I can honestly say that without the education I received I would not be enjoying the success I am today.
Besides the education, Sachem has provided me with a sense of family and friendship; not just among the friends I've met throughout the years but also with the faculty. To this day I maintain the friendships I built at Sachem and I have no doubt they will last forever. These bonds have provided me with a comfort that few have had the joy of experiencing and I'm forever grateful. At the end of the day, Sachem has prepared me for life, in every aspect I could imagine. And for that, I'm forever appreciative and I will always have a love for Sachem.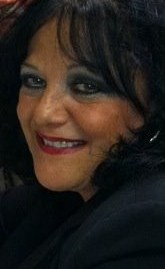 Linda Iorio, Class of '73: I graduated from Sachem in 1973 and also had the pleasure of working for Sachem for about 5 years. I did not attend Sachem for four years, but I enjoyed the end of my high school career there.  I had previously attended St. Joseph's High School in Brooklyn from Sept. 1969 until April 1972.  My family moved out to Farmingville in April 1972.  Attending Sachem was a bit different for me because my previous high school was a private all girls school, but I enjoyed my experience there.
After attending Sachem, I went to Suffolk Community College, where I enrolled in the General Studies Program.  I really was not sure of the career I wanted, but I was leaning towards becoming a teacher. After completing two years at Suffolk, I graduated with an Associates Degree in 1975.   I wanted to stay close to home, so I decided to attend Stony Brook University where I earned a Bachelors of Science Degree in Early Childhood and Elementary Education in 1977.
Teaching jobs were hard to find at the time because there were so many young teachers, but fortunately because I did my student teaching at Chippewa Elementary School, in Sachem, I actually subbed the day after I graduated in May of 1977. The principal of Chippewa, David Mello, was waiting for me to graduate to give me a chance to start my career.  I continued substituting there, and was given the opportunity to fill three leave replacement positions in Sachem School District, at  Chippewa, Hiawatha, and Gatelot Avenue Elementary Schools, respectively.  After filling these positions, I continued subbing in Sachem, which gave me so much more experience in the classroom.  It allowed me to have a solid foundation to continue my teaching career.  I learned so much while working in Sachem and am forever grateful to Sachem School District  for giving me this wonderful experience, that I decided to continue looking for full time positions.  I simply loved being in the classroom and around children.  My experience there was both rewarding, and  worthwhile, one that I will never forget. If not for working there subbing, I would have never been able to retire now. Those years counted towards my retirement and I am also thankful for that too.
Since I was not finding anything permanent, I decided to continue my education in the field of Special Education.  I enrolled in the Adelphi Graduate Program and between subbing, working part time and attending classes, I earned my Masters Degree in Special Education in August 1983 from Adelphi.  It did not take me long to find a permanent teaching job.  After several interviews, I landed a job teaching Special Education at Newfield High School in Middle Country School District, where I stayed until my retirement in June of 2010. I retired at 55, with 31 years and 1 month of service.  Over those years, I taught everything from English, to Spanish, Social Studies, Science, Resource Room  and Math. I've taught every grade level and with all the changes in Special Education, my last seven years, were in an inclusion type class setting in English.  I also taught in the high school's alternative program, two nights a week.   Over the years, I continued my education adding 75 more credits to my Masters.
During my time at Newfield, I served as a class advisor, cheerleading and kick line coach, and for the last 18 years of my career, as Graduation Director and Director of Student Activities. I have served on many committees, and have have been recognized for outstanding service to both school and the community.  I was the first Walmart Teacher of the Year and  have been recognized by Scope.  I am a Jenkins Award winner and a Jenkins Lifetime Distinguished Service Award recipient. I have been recognized over the years with many other service awards, I was also Teacher of the Year.  In 2010,  I was  inducted into the National Honor Society as an honorary lifetime member.
The years went by so quickly, but I enjoyed each and every one of them.  I made many good friends and have had wonderful experiences. I still reside in Farmingville, with my 85-year old father and my significant other, Julio.  I have never been married and have no children. I am one of four children, two of whom have also attended Sachem School District.  My sister Patty Iorio Cruz, is presently a Math Teacher in Eastport South Manor High School, and my late brother, Jeffrey Iorio, was an English Teacher, who also attended and subbed at Sachem.  He passed away in 2007 from a massive heart attack at  the age of 46.  A horrible loss for all of us, so sudden and tragic. My older brother, who attended Brooklyn Technical High School, is an accountant for the IRS. I am home, happily enjoying my retirement.
Maria LaFonte Grasso, Class of '82: Attended Hofstra undergrad and Adelphi grad. I am currently chief operating officer of Flushing Financial. Sachem gave me the foundation to help me be who I am today. I was an athlete. I attended Hofstra on a field hockey scholarship. Without Luke Morgan and Pat Metcalf I am not sure my parents would have had the money to send me to college.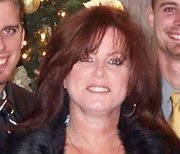 Claire DeLuca-Hynes, Class of '81: Since my graduation, I married, we moved to Bohemia and had four sons. I have since divorced, remarried and now reside in Holtsville within the Sachem community.  My parents still reside in Holbrook.  My sons and I moved in with my now husband Tony in 1998. All four of my sons graduated from Sachem and now my grandchildren will enter the Sachem family within a few years.  I was a stay at home mom for my sons early years but during the divorce I had to get back into the job market.  I worked for a developer in Ronkonkoma, then moved up to a legal assistant in a law firm.  I did not feel fulfilled. Something was missing. My sons were in after care, M-F and they just wanted to come home after school. The mother's guilt was getting to me.
My husband Tony owns a real estate company in Farmingville and a few of his agents (who now drive for Sachem district) drove school buses for Montauk Bus.  I was intrigued with trying a new field of work, so in July of 2001 I began training to become a school bus driver. I started work September 2001, but unfortunately the company didn't have any Sachem runs left so I was put in a mini bus and given an East Hampton run.  After the first two weeks of school I told my supervisor I became a school bus driver to drive within the Sachem School District not East Hampton.  I would like to be on the same calendar schedule as my sons.  I became a spare driver until a route became available, which was a few weeks.  I worked for Montauk Bus for two years, and now work for Towne Bus within the Sachem School District for the past almost 10 years.
Although I have applied many many times, I would love to drive for Sachem District itself. Coming to work everyday is like reliving my childhood by going to the same schools, seeing some of the teachers that were there when I attended it just brings back so many memories. When I share with the students I transport that I went to the school they attend they are amazed and have many questions.
Today Tony and I  purchase homes in the Sachem community fix them up and resell them. Tony, who is a Bronx boy, also feels very strongly about the Sachem community. He has offers to rehab homes in other communities but he feels the name Sachem carries alot of clout, when it comes to real estate people want Sachem Schools and I don't blame them… we are a family!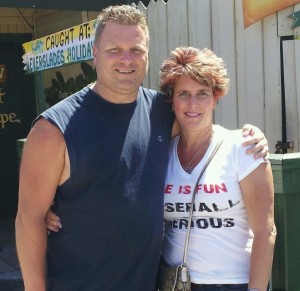 Matthew and Robin Kennedy, Class of '84: I had the pleasure of going to Sachem, in 1984 graduated with many friends and memories. I went on from sports to a career in NYPD and am now retired. I married (April will be 24 years) my high school sweetheart Robin Berkhan, another sports star and 1984 grad, on Sachem's Athletic Hall of Fame wall in North.
We have had the pleasure watching our three kids all graduate Sachem 2009, 2012 and 2013 if she makes it. Two of our boys are in college for drama and baseball (on full scholarship) . We have sold our home and plan to retire to sunny Florida come June. My goal in life is to be as good a person as my dog already thinks I am.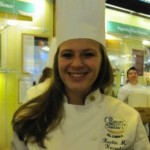 Keelin Knepple, Class of '09 (North): I attended The Culinary Institute of America and graduated in 2011 with my AOS in Baking and Pastry Arts. I am currently the head baker at Le Petit Bakery in Brooklyn, N.Y. My guidance councilor, Mrs. Hance, really led me in the right direction in high school, helping me get into the BOCES culinary program. I've also attached a picture.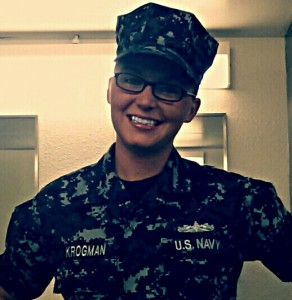 Jamie Lynn Krogman, Class of '09 (North): I've been in the military since October of 2009. I will begin college at John Jay for Criminal Justice in January 2014.
I've been stationed in San Diego, California since April 2010. Sachem meant a lot to/for me because it gave me a sense of direction. The staff at North always had smiles on there faces and the eagerness to teach us well. I'm honored to have been a student when Mr. Nolan was principal.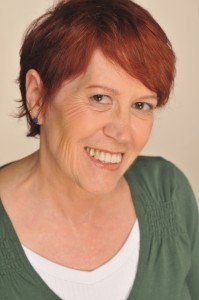 Judy Belden Lloyd, Class of '60: I'm not sure what you want or where to begin.  I've packed a lot into a bit more than 50 years. So I shall try to make a long life with many stories brief.  I attended Central Islip School of Nursing and was a nurse in various capacities at Huntington Hospital, Syosset Hospital, Southside Hospital, Central Islip Hospital, Elmwood Hospital, Albany Memorial Hospital, Auburn Memorial Hospital, and theUSAF during the Viet Nam era rising to captain before leaving to have my daughter.  I now have two Canadian grandchildren and a Canadian son-in-law.
I spent 30 years in nursing and returned to school at Cayuga College in Auburn, NY where I graduated summa cum laude with an AA in Business Administration.  I went on to earn my BS magna cum laude at SUNY Albany with a degree in Accounting, but worked for the next 20 plus years as a computer programmer analyst and project leader in Albany and Raleigh, NC.  Just before retirement I returned to school again to study acting at the NY Conservatory for Dramatic Arts.  I am now working on that career.  I have along the way become involved in the Scottish American community, written many articles (which are now archived in an on-line newspaper) and was one of 200 leaders in the Scottish American world community invited to Scotland in 2009 to meet in the first meeting of Scottish Clan chiefs in Scotland's Parliament to discuss the role of Scottish clans in the modern world.  I am the quintessential volunteer and have several awards for service, from jobs and with non profit organizations
Am I a Sachemite.  You bet I am!  I stay in touch with many other grads from my years through a group FB page and BenVitale's blog, through Chris Vaccaro, and through the Sachem Patch.  I was a bit upset when I found that with the building of Sachem East the colors red, black, and gold were split into twoseparate color combinations.  I still think red, black, and gold are the best colors on earth, to the point of having my horse's coolercustom made in those colors.  I still have my yearbook, letters, pins, a letter from Walter Dunham (whom I saw at Sachem's 50th year celebration), and great memories.  The last time I was in LI I visited "our" high school and Sachem North.
Jeremy Lopez, Class of '09 (North): My name is Jeremy Lopez, and I was a member of the Class of '09, and attended Sachem North.  I am currently a senior at Johns Hopkins University, majoring in Molecular and Cellular Biology.  I am graduating this May with a BS.  I have worked in multiple labs, both here at the Johns Hopkins Medical Campus, and at Columbia University where I worked in a cancer genetics lab.  Next year I plan on continuing my biological research before attending graduate school, where I intend on achieving a Ph.D in genetics.  My time at North truly made me into the student I am today, and one teacher in particular, Ms. Demsky, fortified my love of biology, and is one of the main reasons I am on this path.  I should be hearing back from a variety of potential employers within the next couple months, and will let you know where I end up.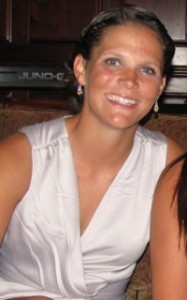 Ashley Marchese, Class of '05 (East): The single and most important reason why I decided to become a teacher is based off my experiences that I had with teachers from my childhood through graduation at Sachem.
There is a reason why I love this place so much, and it really is because I am trying to do for our kids what my teachers did for me – create a great environment, inspire, and leave a lasting impression that will hopefully mean something to them in the future.
I can only hope that at the end of my career, I will have reached and commanded the respect of as many students my inspiration did, Mr. Hettrich. Here's hoping!
Dr. Jim Mayrose, Class of '84: I graduated from Sachem in 1984.  I am married with three children in a suburb of Buffalo, NY.  The education I received at Sachem HS prepared me and gave me the confidence to pursue a career in Engineering.  I graduated with a BS in Aerospace Engineering and then a few years later went back for a MS and a PhD in Mechanical Engineering.  I am currently an Associate Professor and Chair of the Engineering Technology Department at SUNY Buffalo State and I also run a small business (www.tactustech.com).  I was recently elected as a councilman for the town I live in and just this year was appointed Deputy Supervisor. I serve as a coach and Vice President of my local soccer organization and volunteer for many community groups and activities in my community.
To this day I am proud to tell people that I am a graduate of Sachem HS and what I learned there, not only in the classroom and on sports teams, played a tremendous role in my life and has made me the man I am today.  I am constantly referring back to my years at Sachem when I have conversations with my children about their school.  I can't say enough about those years and hope that your current students have a similar experience.
Jessica Merrihue, Class of '05 (East): Attended Holy Cross 2009, Psychology and Sociology, Women's Basketball, NYU 2010, Masters in Elementary and Special Education. Currently working as fifth grade teacher at PS/IS 180 in Harlem, N.Y. and serve as girls basketball coach at PS/IS 180. To mean Sachem is more then a school, it is a family and community that you will always be apart of.  I wouldn't be where I am today, living and teaching in NYC without the lessons and experiences I had at Sachem.  Sports at Sachem taught me what it is like to be on a team and the irreplaceable bond you can have with your teammates.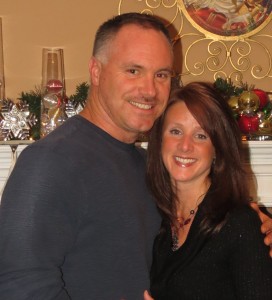 Tracy and Tommy Micheli, Class of '88: My husband Tommy and I are both Sachem graduates from the Class of 1988. We were high school sweethearts and married in 1996.  Tommy is a Correction Officer and I am the Chief Radiologic Technologist for occupation medicine practice.  We still reside in the district with our two sons.  Our first son is in eighth grade and our younger son is in fifth grade.  When we were looking to buy a house we decided that we wanted to stay in the Sachem School District because we wanted our children to have the same great education and wonderful school memories that we had.
Being a Sachem graduate is like being a part of a very special family. Several of our closest friends today were our friends that we met in school.  Even though the school is "so big"  as  most people say, when you bump into people that are fellow Sachem graduates there is an unspoken bond.  We graduated Sachem with a huge sense of community and pride.  We look back at our years in Sachem with the fondests memories. We hope and wish the same for our sons.
Tiva Rushforth, Class of '08 (North): I'm currently graduating from Hofstra University with Two degrees one in Psychology and the other in speech language pathology. I have applied to Columbia university for my M.A degree in speech language pathology. Sachem North for me was a turning point in my life. I never focused on school, but after getting in trouble like most teenagers did, the support and help for the teachers and councilors helped me notice the only person that I was hurting was myself. With that, I am now graduating with two Honors BA degrees and couldn't be happier. Thank you, Sachem!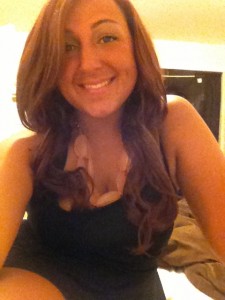 Kristina Sokolowski, Class of '08 (North): I graduated from sachem north in 2008. I then went to Suffolk community college for criminal justice. I have always wanted to be a cop since I took criminal justice with Mrs. Broderick. I am currently working at a foreclosure law firm in Nassau county as a paralegal. I've been taking all the police tests so hopefully I become a cop in the near future.
As far as what Sachem means to me… Sachem is definitely a great school district to attend. Besides having an awesome principal, the teachers were amazing. I don't think I had one teacher I disliked. Everyone was kind and helpful and I learned something new everyday. There were always activities and ways for everyone to come together as a school and do things to better ourselves and other people. All of the sports and clubs definitely helped keep kids out of trouble and helped everyone make friends. Most of my family attended sachem and when I have kids one day, I would like them to attend as well.
Fran and Steve Steidel, Class of '61: My husband Steve Steidel and I (Fran Rodriquez Steidel) have been friends since 7th grade when we met at Gatelot Avenue school in the newly formed Sachem school district. By the time we were seniors in 1961 we were a couple. We both went to SCCC and then Dowling College.  We were married on the same day we graduated college. Our years at Sachem High were the best ever.  Our teachers were young and excited about teaching.  For being a new school, our sports teams did fabulously with the help of our great couches.  There was a feeling that everyone cared for each other, the students, teachers, administrations, secretarial, cafeteria and janitorial staffs included.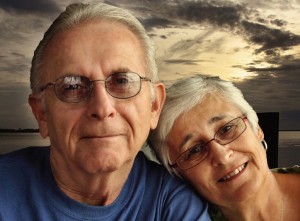 After graduation I taught Kindergarten in the Patchogue School District.  After the birth of our two daughters I became a substitute teacher at Sachem elementary schools. We lived in Holbrook until 1976 when we moved to Cutchougue. I then became lead teacher at The Ecumenical Nursery School. My husband Steve became a Suffolk County policeman and had a 23-year career with them. Most of those years he was a detective in the juvenile section and then he became Detective Captain of the Narcotics Unit.  After retiring, and both our girls were in college, we decided to leave Long Island for a warmer climate.  First we moved to North Carolina and eventually Florida.  For 15 years after retiring he worked for The National Center for Missing and Exploited Children in Washington, D.C.  He developed a program and trained  police officers throughout the country on "First Responders for Missing Children and Infant Abduction."
But, as life life would have it, in 2008 Steve was diagnosed with a neurological disorder called Multiple Systems Atrophy.  We are living in a beautiful condo complex and enjoying each day to the fullest.
Mark Trocchio, Class of '91: I am proud to say I grew up in a small town called Holtsville, NY.  I graduated Sachem High School in 1991.  One of the most poignant messages I ever heard at Sachem was from a baseball coach, who after a tough loss to Smithtown, explained at the top of his lungs at us…"You just made THEIR season!"  Why did this resonate?  Because it hit me at that moment…  WE WERE SUPPOSED TO WIN!  WE ARE THE BEST!  WE ARE THE BIGGEST (At that time), we work the hardest, we have the best facilities, the best coaches, the best teachers and we earn our success each day practicing and in the classrooms…  We ARE SACHEM!
I loved being a Flaming Arrow and was very proud of the experience Sachem provided me.  Years later, earning my Masters Degree in School Counseling, Sachem was again there for me, and welcomed me on board as an intern.  My experience quickly helped me gain employment in public education.  Today I am an Assistant Principal at Marina High School in Huntington Beach California. I am blessed to have three beautiful children Jack 7, Ben 5, Mary Jean 1 and my beautiful wife Kelli to share life with.  Each day I take with me the spirit and confidence I gained as a Flaming Arrow and owe everything I have to being a student-athlete at Sachem High School.
Keira Wood, Class of '11 (North): I graduated Sachem North in 2011 and am now a sophomore at SUNY Geneseo. I am a math major with adolescent education certification. I am also a member of the cross country team as well as the indoor and outdoor track team at Geneseo. I am loving it here at Geneseo and currently have a 3.60 cumulative GPA. As a freshman, I missed making the NCAA Division 3 Indoor Track and Field Championships in the 800 meter run by 1 spot, approximately .06 seconds. Then in the outdoor season I missed nationals again by a slim margin, this time by 2 spots and .39 seconds. But I had improved my high school 800 meter time (2:16) to a 2:12, a time I never imagined running. I hope to make nationals this year as well as continue to raise my GPA.
Athletics aside, Geneseo's academics are challenging but I feel are helping to prepare me to be a successful math teacher. It has been my goal since second grade to be a math teacher at Sachem and it is because of the inspiring teachers I had at Cayuga, Samoset, and North. They were always willing to come in early or stay late for extra help, talk to you after class if you were having a rough day, and of course make you work as hard as you could so that you would succeed. It is because of my teachers, my guidance counselor, and my coaches at Sachem that I am where I am today. I am so thankful to have attended Sachem and met so many wonderful people who were always there to help me and encouraged me to give 100% in everything I do. I hope all is well at Sachem and to someday transition from alumni to faculty member!
Again, if you would like to share with us what Sachem means to you, email CVaccaro@Sachem.edu.